Publication of trademarks is a standard step in the trademark process to give public the opportunity of opposing any trademark which might cause conflict. The trademark office every Monday publishes a journal which contains approx. 9,000 trademarks, which law firms have to review to identify any possible conflicting trademark allowed for publication which may impact their clients business.
The trademark office publishes a .pdf document providing bibliographic details about the trademark and includes among other things, the name of the trademark or in case of a label / logo, an image file. Any trademark opposition search should ideally identify trademarks with similar text or a similar image.
Text search can be done for free by simply using the search functionality of the .pdf file. You also have proprietary solutions like we have at TrueTrack. The TrueTrack search system conducts advanced searches automatically to uncover results quickly and efficiently.
Conducting image searches based on text leaves a lot to be desired. And that is why many law firms spend days going through all the pages of the journal published every Monday. This is not the best use of time but with no better option to review patterns in images, it must be done manually.
| | |
| --- | --- |
| Search type | Time taken |
| Review all journal pages one by one | 1.5 to 3 days |
| Review image only data (provided by TrueTrack) | 2 to 4 hours |
Step by step method for faster image searches for published trademarks
Step 1 – Download pre-extracted journal images in zip format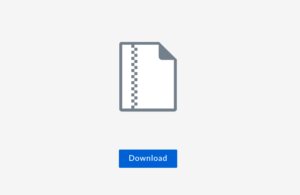 Every week our team at TrueTrack will extract all images from the recently published trademark journal.
All such folders will then be zipped in a single journal file and made available for download via a link.
Step 2 – Unzip the file to retrieve folders with extracted images
Once you download the file, you will need to unzip the file to view all the folders. You can use extract files option which comes by default in latest versions of windows. If on right clicking the file you don't see any extract option, you can use softwares like 7zip, winzip or winrar.
Each published journal contains 8-10 pdf files. For every pdf document uploaded by the Indian Trademark Office, we will provide a folder which contains images corresponding to that file for easy reference.
e.g. If the trademark office uploads files like Class 1-4, class 5-8, we will also provide a folder which contains images corresponding to class 1-4 and another folder which contains images for class 5-8 and so on and so forth.
Note: If you don't unzip and try to view the files, you may not see the preview properly, so please make sure to unzip the file.
Step 3 – View the images as 'Extra large icons'

Based on your system settings, you may see images in the folder as 'Small icons' or in a list format. You need to change the view to 'Extra large icons'.
It can be achieved by right clicking near the image and going into 'View' and selecting 'Extra large icons' or 'large icons' depending on your comfort. You can also do it with Alt + V key combination in Windows 10. For older version of windows, you can refer to this guide.
After changing to extra large icon view, you will be able to refer to 15-25 images in a single view depending on your screen size.
Step 4 – Review trademark details for shortlisted entries
Every trademark image can be easily correlated to the trademark journal published by the Trademark office. The Image file name includes 2 parts: the pdf page number & image number.
e.g. The last image of the aforementioned file is 'KAMDHENU'. The screenshot was taken from Class 5-8 folder. Since, the file name is Page-1174-Image-360.jpg; it is located on page 1174 of pdf document for Class 5-8 file.
Please note that the page number is the pdf page number (marked with green) and not the page number given by trademark office (marked with red).
Using the aforementioned strategy, you can save days worth of your time and do it faster.
Download image only data (compiled by TrueTrack)