Manage your Intellectual Property (IP) portfolio smartly
TrueTrack provides easy Intellectual Property (IP) portfolio management with easy and smart global deadline management, encrypted file storage and cloud based access.
Start with our limited time FREE plan today.
---
Ensure on time actions on or before deadlines is a pre-requisite for any quality Intellectual Property law firm and we help you just do that across all IP types.
TrueTrack's smart IP portfolio management system helps you manage your firm's / company's full IP portfolio with smart actions and deadline prompts.
---
View plans
FREE plan available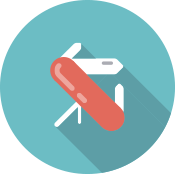 Our system becomes smarter with more users like yourself and helps you manage global deadlines without you remembering all of them yourself.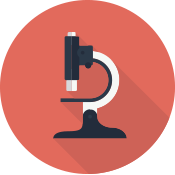 Stop missing your deadlines. Still using excel sheets or complicated software? Time to move over to a simple and effective system.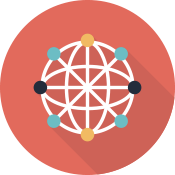 SSL security and encrypted file uploads, downloads and storage ensure that your clients confidential documents are safe and secure.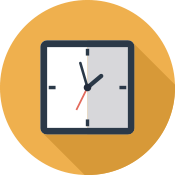 Manual deadline management leads to unnecessary duplication of team's effort. Minimize time wastage and let our system save time.
---
Access from anywhere

TrueTrack is not tied to a system in office. You can access your portfolio anywhere via internet.

IP portfolio automation

Stop relying on only manual inputs. Our system includes automatation for certain IP types with auto import feature

File storage with smart deadlines

Save your files securely and manage your deadlines in a single system. Our encrypted file storage and smart deadline management system makes it easy to manage your law firm practice.
Note: You can also upgrade the number of dockets and/or storage separately for each plan. We offer custom plans based on your requirements. Contact us for pricing.
Annual maintenance charge of $29 per year is applicable on all plans.
During the Assistance Period, a token fee of ₹200 will be charged on a monthly basis to prevent the misuse of the program. Said fee will be adjusted for active customers, post the Assistance Period.
About TrueTrack IP portfolio management software
TrueTrack IP portfolio management software is designed for law firms and companies maintaining an IP portfolio for their clients for their own companies. The TrueTrack IP portfolio system allows for inputting data across different Intellectual Properties like Patents, trademarks, copyrights, designs and more.
The system is designed keeping in mind the most critical aspects of an IP portfolio management system like deadline management, file storage and retrieval and anytime access. Furthermore, the TrueTrack IP portfolio system provides a smart deadline system which over time becomes smarter and ensures that you are notified of deadlines if you or your team member missed entering them. We are working continuously working on doing it on a global scale.
Many leading IP and corporate law firms have been using the TrueTrack IP portfolio management system and have been able to offer quality Intellectual Property services to their clients in India and abroad.
Used by Legal 500 rated law firms
Multi country intelligence
Kindly share your details and we will help you setup your account soon.